Do You Have A Case We Can Help With?
Commitment to Our Clients
Beckerman Anderson, APC is a small firm dedicated to assisting individuals and small businesses with their legal needs. We have the utmost commitment to our clients and pride ourselves on developing strong relationships with them. We understand the enormous strain and difficulties people are faced with during a legal dispute. Our goal is not only to develop the best and most cost-efficient strategy for achieving a positive result, but also to inform and educate our clients about the law along the way. We have found that by providing our clients with a better understanding of the legal issues involved, they are more able to actively participate in their matter.
Personal Injury
With our experience protecting the rights of individuals harmed by the negligence and misconduct of others, we will zealously represent you.
Protecting Individuals
Our partners have collected millions of dollars for injured victims. If you've been injured, we will help you to make sure you get the compensation you deserve.
Civil Litigation
Civil litigation can arise from a dispute over money or property to more common disputes like breach of contract, misrepresentation, and personal injury.
Developing Strategies
Litigation involves many technical procedures and deadlines. We will help you develop a strategy and plan of attack that will lead to a successful result.
Business Law
Small businesses are the lifeblood of the economy. We understand that it is tough enough to run a successful business without having to worry about legal technicalities.
Assisting Entrepreneurs
We will counsel you in reviewing contracts, meeting legal requirements, forming a corporation or implementing effective measures for the future. 
Meet Our Team
We have all seen the trials on television, but what those programs leave out is the months of preparation leading up to the trial. If you are involved in a dispute with another person, contact us today for a free consultation.
Robert I. Beckerman
Represents Individuals and Small Businesses
Attorney Robert I. Beckerman has appeared in state, federal and appellate courts, obtaining successful results at all levels.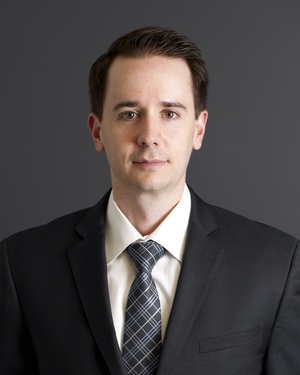 John M. Anderson
Focuses on Business Law and Personal Injury
Attorney John M. Anderson's reputation as a premier attorney has landed him on Southern California's Super Lawyers Rising Stars list since 2013.
Our Core Values
At Beckerman Anderson, APC we strive to not only be zealous advocates for clients, but also to render sound advice in even the most trying times.
Our Successes
$1,000,000

We received a $1,000,000 settlement including benefits from a third party claim, underinsured motorist claim, and workers' compensation claim for a client injured in a head-on collision with a truck.
$730,000

We received a $730,000 settlement in the wrongful death of a 20 year old who jumped on a moving car at a house party. The settlement includes compensation from the driver of the car and the owner of the house.
$400,000

We received a $400,000 jury verdict awarded for the wrongful death of a mentally disabled adult when his caretakers failed to properly supervise him during lunch.
$175,000

We received a $175,000 settlement for a woman who broke her ankle after falling down the stairs outside her apartment.
$155,000

We received a $155,000 settlement in a disputed liability auto accident where the client sustained a broken ankle.
Latest News
Looking to read the latest information about personal injury, business and family law in Southern California? Check out the Beckerman Anderson Blog to keep up to date with the latest news.
Dealing with the law can be a complicated matter. Lawyers spend their entire career learning the intricacies of the system. It is advisable to have representation when going to court, making a claim for
Your heart is racing, and so are your thoughts. You've just been in an accident. Everything happened so quickly you didn't have time to react. Accidents are common, and they can happen to anyone. Sometimes
Who are we? Beckerman Anderson, APC is a law firm dedicated to assisting individuals and small businesses with their various legal needs, such as: personal injury, civil litigation, family law, business law and
Place Your Trust In Beckerman Anderson
You lose nothing by contacting us to discuss your case.
Your first consultation with our firm is free.
Get the help you need starting today.
OR
Schedule a Free and Confidential Case Review